Kitesurfing Vietnam
created on: 2011-01-23
In the beginning of January we left Australia to go Kitesurfing in South East Asia. Our goal is also to kitesurf as much as possible in this part of the world.



Our first destination was Bali and we spent a few days there.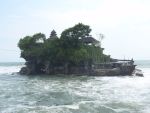 There was not really enough wind for Kitesurfing so we spent the time planning the rest of our trip and discovering the island. We stayed in a town called Kuta which was very touristy. But as soon as you drive a little bit out of town there are much less tourists and you will find very beautiful nature and interesting temples.




We decided our next stop on this trip will be Mui Ne in Vietnam.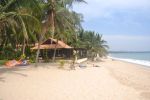 When we arrived there we were told that at the moment they have the KTA (Kiteboard Tour Asia) in town. Because of this it was quite busy on the water. On one day Stevo counted over 80 kites on the water.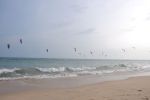 After a few days in Vietnam we moved on to Nha Trang. Here we try to find some nice spot for kitesurfing. There is also a possibility to do a motorbike tour to discover the mountains around Nha Trang.





Tags